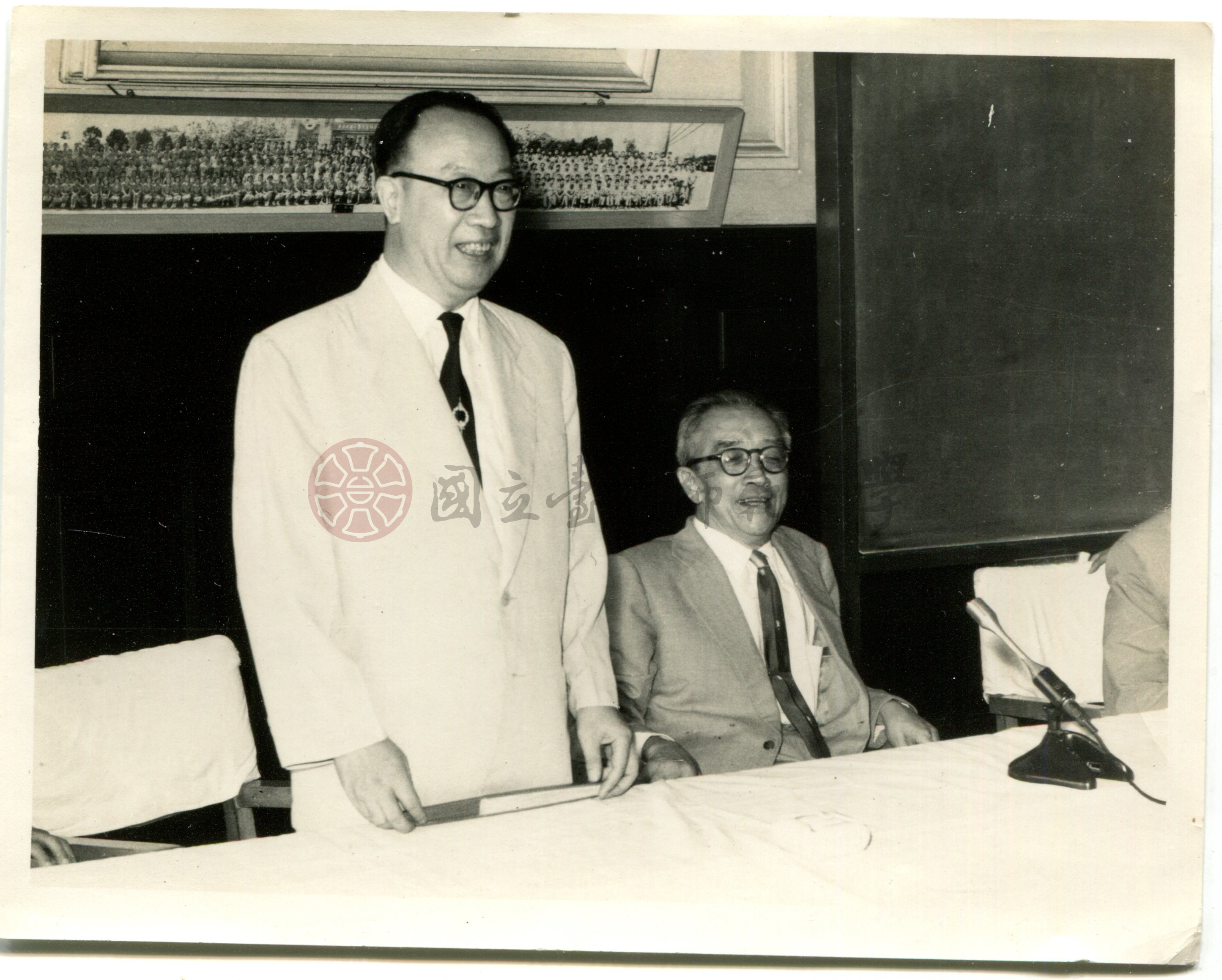 Liang Shih-Chiu (1903-1987) was a well-known author in his native China and beyond. Born Liang Chih-Hua (梁治華), he was also known as Chun-Mo (均默), Shih-Chiu (實秋), Chiu-Lang (秋郎), Tzu-Chia (子佳), Cheng-Shu (程淑), but most often he used his courtesy name Shih-Chiu. His family hailed from Qiantang county in Zhejiang province. He graduated from Peking Public Third Elementary school in 1915, and entered Tsinghua College in the fall of the same year. In August 1923, he went to the United States for further studies, where he attended first at Colorado College and then Harvard University. After completing his studies, he taught successively at Southeast University, Qingdao University, Peking University, Beijing Normal University, and National Taiwan Normal University. His career as a writer spanned over five decades, during which time he combined the roles of essayist, translator, critic, scholar, and educator. He has been variously called "the foremost teacher in the literary field," "a rare gem in the New Chinese Literature," and "a national treasure."
An advocate of the Modern Chinese Literature, Liang Shih-Chiu, along with other literary figures such as Hu Shih (胡適), Xu Zhi-Mo (徐志摩), Pan Guang-Dan (潘光旦), and Wen Yi-Duo (聞一多), co-founded the Crescent Moon monthly in Shanghai in 1928. In his own writings, Liang argued that literature ought to pay heed to our universal human nature. At around the same time, as a result of an article he wrote that was critical of the influence of Jean-Jacques Rousseau in China, Liang Shih-Chiu became embroiled in a literary controversy involving him and the leftist writer Lu Xun (魯迅). The two of them would engage in a long-running debate that lasted many years.
Liang's passion for traditional Chinese culture had a profound influence on his outlook and writing. He wrote all his life, well into his eighties. His voluminous output includes such works as Romantic and Classic (浪漫的與古典的), The Discipline of Literature (文學的紀律); The Fine Art of Reviling (罵人的藝術); Prejudices (偏見集); Literary Criticism (文藝批評論); Sketches of a Cottager (雅舍小品), and About Xu Zhimo (談徐志摩), among others. Sketches of a Cottager, in particular, is commonly considered a seminal work in modern essay writing. In terms of literary criticism, Liang published his first essay when he was just twenty-one years old. In his many essays he sought to promote a rational literary criticism and life-affirming literary works, so as to help preserve rationality and ethical norms.
Liang Shih-Chiu saw translation as being an important part of his lifework. His translation of the complete works of William Shakespeare is an unprecedented achievement. Between 1930 and 1967, he translated all 37 plays by the bard and three volumes of his poems, making a total of 40 works. He also translated 30 classics of western literature, including genres as diverse as prose essays, fiction, and drama. His influence has been enormous. He also worked tirelessly on his scholarly projects. Beginning when he was 70, he wrote A History of English Literature, totaling more than one million Chinese characters, and An Anthology of English Literature, totaling 1.2 million characters. In these two enormous works, Liang focused on factual events and did not engage in criticism, so that he could provide his readers with research materials. He edited and compiled more than 30 Chinese-English dictionaries. The English textbooks he edited have benefited countless students both at home and abroad.