The front entrance had a castle-like design and was arch-shaped.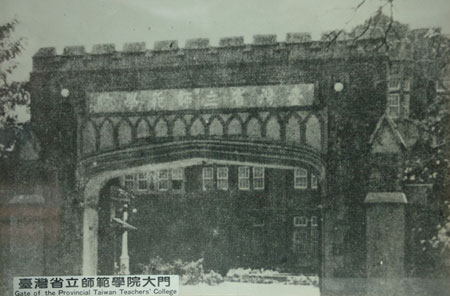 The front entrance was formed by four pillars with three openings. The material was reinforced concrete or pebble wash; the pillars bore clear dividing lines. Overall, the second-generation university entrance was wider and more upright and square than before. In the center, the nation's flag hung high giving a sense of solemnity and stateliness.
The characters "Shifan Daxue" (Normal University) stood out clearly, but if one looked carefully, the four characters "Taiwan Shengli" (Taiwan Province) could also be seen.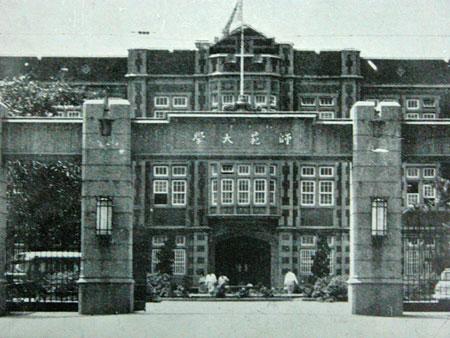 After reformation in July 1967, the name on the front entrance was changed to National Taiwan Normal University.

The current front entrance was constructed in 1975 and the appearance is based on the previous two entrances. It has inherited the decorative frills from the first generation, the four pillars with three openings and the wrought-iron fence from the second generation. The four pillars are made from red brick and match the red tower at the back. From the front view, it faces out directly opposite a bronze statue of Chiang Kai-shek and the fluttering flag gives it a grand and solemn air.


The Changing Face of the University : Front Entrance